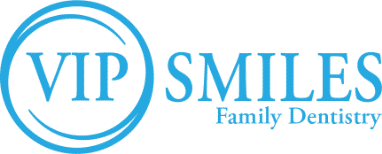 Changing The
Way You
View Dentistry.
---
Let us help you achieve a smile that you will feel proud to show off.
About VIP
For over twenty years, VIP Smiles Dental in Syracuse, UT, has been transforming smiles with the latest dental technology, including air abrasion, same-day dental crowns, micro dentistry, and laser dentistry. Dr. Shad Ingram and Dr. Rick Ingram offer comprehensive dental care for the entire family. From pediatric dental needs to root canals, extractions, and dental implants, our team is here to help. We care about our patients and go the extra mile to ensure your comfort is our top priority. Schedule your appointment today and be on your way to a healthier smile!
Learn More
Why Choose VIP Smiles
Let us help you achieve a smile that you will feel proud to show off.
Amazing Staff

We at VIP Smiles are beyond grateful for our amazing staff. When you visit VIP Smiles, our efficient, caring team of dental professionals will provide you with high-quality, personalized dental care to help you enjoy a healthier, more beautiful smile. Our staff is warm and inviting, aiming to decrease anxiety and increase comfortability. We are focused on providing you and your family with polished dental services that will make you smile. If you choose VIP Smiles to be your dental care provider, you can rest assured that you will be in capable hands.

Complementary Services

Choosing VIP Smiles would be one of the best decisions you could make in order to maximize your oral health. We not only provide excellent dental care and have an exceptional team, but we also provide complimentary services that will make your dental experience more enjoyable and more affordable. We offer free second opinions and emergency exams, complimentary dental implants and orthodontic consultations and a teeth whitening special to save money on brightening your smile. Reach out to us today to take advantage of our special services.

Advanced Dentistry

Our high quality dental care is attributed in part to the wonderful individuals on our staff and to our top-notch technology. Our dentists and team use the latest technologies to provide you with comfortable, quality care and long-lasting results for your dental needs. The tools used at VIP Smiles are streamlined to ensure that you receive the best and most efficient service possible. 
Meet our Doctors
Dr. Shad T. Ingram,

DDS

Dr. Shad T. Ingram attended Weber State University for his Bachelor's degree, and then attended the Dalhousie School of Dentistry in Halifax, Nova Scotia. While attending the university, Dr. Shad introduced several high-tech dental procedures to the faculty and students, having been involved in dentistry since his junior high school years. Here in Syracuse, he is well known for his ability to put even the most fearful patient at ease. Read More

Dr. Richard A. Ingram,

DMD

Dr. Richard A. Ingram graduated from Weber State University with his Bachelor's degree, and completed his Doctor of Dental Medicine degree at Case Western School of Dental Medicine in Ohio. He was very successful in his studies, graduating at the top of his class with honors both academically and clinically. He has a talent for helping children feel comfortable, thanks to his easy going nature. Read More
Dental News
6 Questions To Ask Your New Dentist
Choosing a new dentist should be something that you should put an excessive amount of thought and research into. Choosing someone that you trust with your oral health will make you feel safe and can help maintain your family's teeth. There are some i... Read More